Are you struggling with persistent pain or other stubborn symptoms?
I can help you reclaim your life by teaching you a step-by-step method that will resolve the root cause of your problem without medications or surgery.
Some people are offended — or even infuriated — by what I teach. Other people say that I've saved their lives. You'll have to decide for yourself what you think.
HERE'S THE GIST OF IT
Are you:
Exasperated by pain that comes and goes without any rhyme or reason?
Sick of living in terror of a weeks-long flare if you eat the wrong food, sleep without your special pillow, stumble over a curb, or wear the wrong pair of shoes?
Depressed that you cannot participate in activities that you used to love?
Ashamed of the housework that has gone neglected, the friendships you've let lapse, and the career aspirations you've abandoned?
Scared to death because you're entirely dependent on a medical system that's more expensive and less attentive by the day?
Sick of medications – you can't live with them, but you can't live without them either?
Unwilling to keep going on like this but unsure what other choice you have?
I know how you feel because I was where you are now for nearly a decade.
But I want to share something with you – there is hope. I recovered from debilitating chronic pain, reversed an autoimmune condition, got off all medications, and got my life back. Getting here was a journey that required (and still requires) hard work and persistence, but I did it. You can too and I can show you how.
But In order to get there, you are going to have to have the courage to be very open-minded. You are going to have to be willing to consider the possibility that the cause of your pain lies in unexpected places. You are going to have to entertain the possibility that a lot of what passes for conventional wisdom (both traditional and alternative) is actually making you worse.
I've got to be honest, though. In my experience, not everyone is ready to hear and embrace what I teach. Heck, I wasn't ready myself when I first encountered this information!
But if you have tried everything else, if your attitude is "what do I have to lose – it can't get any worse", if you are so sick of being sick and so tired of being tired that you are willing to do anything to get better, then you are probably ready to hear what I have to say.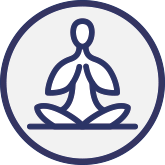 Here I have gathered tools that will help you on your journey toward becoming pain-free.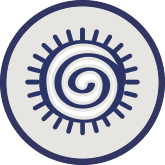 If you're like most people, you've got questions. Here are answers.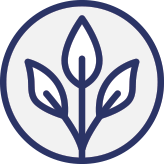 Read about the experiences of others who have found real relief from chronic pain.
"As long as you're still breathing there is more right with you than wrong with you, no matter what is wrong." – Jon Kabat Zinn